Back to List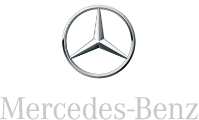 EDESIGN has had a long association with Mercedes-Benz in Saudi Arabia, first working with them in 2011. Via both offline and online solutions, we have helped them to become the leading German car brand in KSA today.
Solution
Our first task was a manual listening report. Starting in 2010, this took over six months, before the client signed with us the following year. Since then we have handled all their social media and many other aspects of their online activity. This has included the launch of new cars or models, as well as tactical campaigns and retail promotions.
Across Facebook, Twitter, Instagram, YouTube and other social media, we have set up and built highly successful profiles. These have featured many promotions and competitions, including online games, car photography and description contests. There have even been hidden car competitions, with models concealed across cities for aficionados to spot. The winners receive rewards such as circuit driving days, or free use of top models for months at a time.
In addition, we have created various digital promotions, including tactical campaigns, retail promotions and new car launches.